Mickelson, age 43, proved to himself and the rest of the golfing world that you can teach old dogs new tricks. For a player who despised the challenge presented by links golf, Mickelson sure has figured something out winning in consecutive weeks at the Scottish Open and Open Championship.
Only two players were able to post rounds in the 60's during two of their four rounds at Muirfield. Mickelson posted rounds of 69, 74, 72 and 66 in route to capturing his 5th major championship. The other player to post two rounds in the 60's was Brandt Snedeker with splits of 68-79-69-72. It's safe to say Snedeker, a former Fed Ex Cup Champion, is on the cusp of winning a major championship.
Tiger Woods has now played 17 major championships without a major win since he won the U.S. Open at Torrey Pines in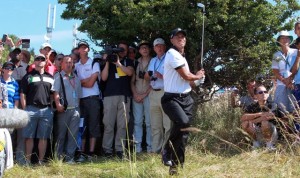 2008. Tiger is still slightly ahead of the pace set by Jack Nicklaus on his way to winning 18 career majors, but if he were to miss on the upcoming PGA Championship, he and Nicklaus would essentially be in a dead heat. Is time running on Tiger?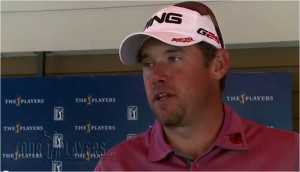 Lee Westwood is now 0-62 in major championships, the longest running streak in professional golf. It would be a shame if Westwood falls into a category with Colin Montgomerie as a world class player to never break through and win a major title.
If you missed Golf Channel's Feherty Show on Monday night featuring David Duval, find a way to watch it as a re-run or online at www.golfchannel.com. People forget Duval reached the height of World #1 during an era when Tiger Woods was dominating professional golf, something very few people can actually say.
Muirfield offered a dynamic test for the best players in the world this past week. The weather created an interesting course set-up situation for the R&A, but you have to appreciate a links style course where tee shots can actually stay in the fairway and not ricochet left or right after hitting the middle of the fairway like other Open venues.
Rory McIlroy missed the cut at Muirfield marking the first time the 23 year old, #3 ranked golfer in the world, missed a cut at The Open Championship. Rory's come under extreme criticism as he's juggled life under the spotlight as one of the world's top golfers. Like athletes in other sports who sign a huge off season contract extension, much of McIlroy's criticism centers around his decision to switch from Titleist equipment to Nike in favor of what is believed to be a deal worth over $20M. At this week's Open Championship, Nick Faldo was again voicing his opinion when asked by the local media, critical of McIlory's focus towards his golf vs. the extracurricular activities in his life.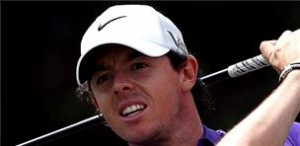 As a golf fan, it's natural to want to see Rory McIlroy dedicate himself towards being excellent in the game of golf. But how dedicated Rory McIlroy wants to be, or how he goes about realizing his amazing potential has to be totally up to Rory McIlroy. So for all of us on the sidelines, including Nick Faldo, it's time to let Rory figure out this funk he's in and just let him be. Golf will be better for it and more importantly Rory McIlroy will be better for it.
Fortunately for Adam Scott he won his major championship earlier this year at Augusta National. If not for that victory, Scott would be dealing with excruciating scrutiny after four consecutive bogeys once again derailed his efforts towards winning an Open Championship. Last year it was Ernie Els benefiting from Scott back nine collapse. This year, Mickelson took home the Claret Jug that could very well have been Scott's if he didn't fall apart Sunday at Muirfield.
Realizing Westwood once again missed out on capturing his first major title, is he still the best player to never have won a major title?  Ian Poulter's final round 67 sure caught people's attention on Sunday ensuring Poulter be included in this conversation, especially given his affinity for rising to the occasion in the pressure packed environment of the Ryder Cup. So when answering this question, you have to ask whether it's the best player (based on his career) or the best player (factoring in current form and potential) when discerning who to put on top of the list.
If considering best player (based on career), Westwood has to be #1.  Sergio Garcia would have to be in the top 5 along with Brandt Snedeker (Winner of Fed Ex Cup), Hunter Mahan (Winner of multiple WGC Tournaments) and Matt Kuchar (Fed Ex Cup Champion and WGC Champion). Luke Donald was once World #1, despite never having won a major championship and should probably complete our top 5 players to never have won a major title.
Phil Mickelson is the third consecutive player in his 40's to win @The_Open joining Ernie Els (2012) and Darren Clarke (2011). Apparently @The_Open is the event the geezers need to circle on their schedule.